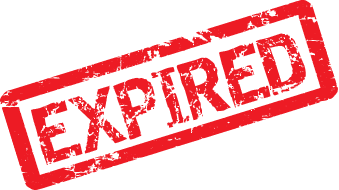 Equipment Summary
Price : Price on Request
Type : Equipment For Sale
Date : December 4, 2020
Make : RONGSHENG
Model : 10K 13 5/8 DBL
Year : 2019
Condition : New
Warranty : No
Location : TUNISIA
Description
Surplus NEW, complete double with rams and accessories
1- MAKE-RONGSHENG
2- MODEL-HBRS-FUST (FORGING, U TYPE C/W BOOSTER)
3- DRAWING NUMBER-RS11895.00BX M API MONOGRAMMED
4- WORKING PRESSURE: 10,000 PSI,TEST PRESSURE-15,000 PSI
5- TOP AND BOTTOM FLANGED, GASKET GROOVE INLAID WITH SST
6- SIDEOUTLE-4X4-1/16″ X 10000 PSI , GASKET GROOVE INLAID WITH SST.
7- STUDED AND COVERED WITH BLIND FLANG AND SECURED WITH STUDS AND NUTS.
8- 1″ HYDRAULIC CONTROL PORT FOR OPENING CLOSING OF RAMSIN TOP AND BOTTOM CAVITY.
9- LIFTING EYES FITTED WITH BONNETS ASSEMBLY.
10- 5″ RAMS ASSEMBLY INSTALLED IN UPPER CAVITRY AND SBR ASSEMBLY INSTALLED IN LOWER
CAVITY. (SBR ASSEMBLY "PART NO 402249" CAN BE INSTALLED IN LOWER CAVITY)
11- BOP & ALL ACCESSORIES CONFIRMING TO API-16A & MR0175.
12- MANUAL LOCK
INCLUDED DOCUMENTS:
1-COC OF BOP
2-INSPECTION / PRESSURE TEST REPORT
3-POST WELD HEAT TREATMENT REPORT
4-MTC FOR NYTS AND STUDS
5-OPERATION / MAINTENANCE / PARTS MANUAL
6-QUALITY CERTIFICATE FOR RAM ASSEMBLY, RUBBER KITS, BONNET SEALS AND LIFTING PLATE
7-API AND ISO CERTIFICATES COPY.
8-TEST EQUIPMENT'S CALIBRATION CERTIFICATES.
SHEAR RAM BLOCK FOR 2FZ35-70 U TYPE BOP INCLUDE:
A: RAM TOP SEAL, PART NO.: 11816.07.01.01, 2 PCS
B: SHEAR RAM SEAL, PART NO.: 11187.10.05A, 2 PCS
C: SHEAR RAM TOP BODY, PART NO:11816.07.10.01, 1 PCS
D: SHEAR RAM SIDE SEAL I, PART NO:11816.07.10.02, 2 PCS
E: SHEAR RAM SIDE SEAL II, PART NO:11816.07.10.03, 2 PCS
F: SHEAR RAM BOTTOM BODY, PART NO:11816.07.10.04, 1 PCS
---
---
---
---
---