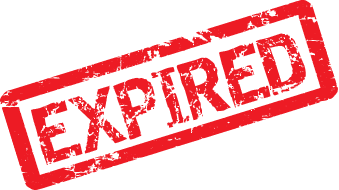 Equipment Summary
Price : $950,000.00
Type : Equipment For Sale
Date : April 23, 2018
Make : Continental Emsco
Model : Emsco C2
Year : 2008
Condition : Used
Warranty : No
Location : Peru
Description
Last drilled in 2015. Stacked neatly in yard, major components pickled and covered.
TECH OVERVIEW
•Rig Type: 2000hp SCR Heli-transportable Drilling Rig
•Drawwork Rated HP: 2000hp
•Nominal Drilling Depth: 20,000 ft with 5 1/2 " DP
•Static Hook Load: 850,000 lbs with twelve lines
•Storage Capacity: Mud capacity 1500 bbl, Fuel capacity 300 bbl
•Max. Weight of load for move: 48 ton
GENERAL RIG SPECS
Mast: BHL Cantilever HFD 146 Pyramid self-elevating, Mast 147′, Max. Static Hook Load Capacity 850,000 lbs, with twelve lines
Substructure: BHL HFD 146 (High Floor Drawworks) self-elevating, 30′ nominal height, rotary capacity 850,000 lbs, setback capacity 500,000 lbs
Drawworks: Continental Emsco C2 Type II (2000hp) driven by two (02) GE 752 electric motors, with Elmagco 7838 Baylor electric auxiliary brake
Top Drive: VARCO TDS 11SA, driven by two (02) Reliance elec motors AC, 400hp each, hoisting capacity 500 ton, max continuous torque 37,000 ft lb @ 125 rpm, max speed 228 rpm, max torque 55,000 ft lbs
Rotary Table: National ZP-275, max opening 27 1/2″, static load capacity 500 ton, max speed 300 rpm, max working torque 20,280 ft lbs
SCR House: IEC Systems, 4×4 for 200hp, System Power 600V, 3-phase 60Hz, MCC 480V, 3-phase
Mud Pumps: Three (03) Triplex pumps, National 12-P-160, 1600hp @ 120 rpm, driven by two (02) GE 752 traction motors
Drill Pipe: 5 1/2″, 5″, 3 1/2″, 5″ & 3 1/2″ HWDP, 6 1/2″ DC
This rig needs some work to rig-up and run-out, but a full refurb is not necessary. There is a complete list of all the components and equipment included with this rig that we can make available to prospective buyers: additional equipment includes some camp accommodation equipment, tools, water/sewage treatment plant, safety equipment, etc.
---
---
---
---
---