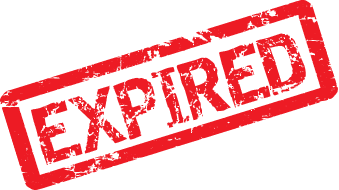 Equipment Summary
Price : $225,000.00
Type : Equipment For Sale
Date : March 8, 2022
Make : CATERPILLAR
Model : D399/850kw
Year : 2021
Condition : New
Warranty : Yes
Location : Houston, TX
Description
Brand New CAT 850KW Enclosed and Trailer Mounted Genset
PACKAGE GENERAL INFORMATION
Model:D399 PC-TA-JWAC / Arrangement:3N1189 / Enclosure:40' High Cube Container / Start Control:DSE7310 Auto Start Control Module / Exhaust Silencer (Mounted):Pancake Style Exhaust Muffler / Circuit Breaker: -Make: EATON / Industrial Circuit Breaker, -Type:3 Poles, -Model: RD 65k, -Capacity:1,600 Amps Max. / 600 VAC / Fuel Tank Double Wall Fuel Tank / Fuel Tank Capacity1,360 gal (5,148 liters) / Fuel Filter System RACOR Turbine Series 360/540 GPH Filters – 30 Micron
PACKAGE ENGINE 
Engine Manufacturer: Caterpillar / Engine Model:D399 / Engine S/N:35B3845 / Engine Speed (RPM):1200 / Engine Power (kW / HP):1050 kW / 1408 HP / Torque:  5032 / Governing Type: Electronic / Governor: Woodward 230 1A Speed Control / Starter: Electric / Cooling Method: Radiator
PACKAGE GENERATOR
Generator Manufacturer: Caterpillar / Generator Model: SRCR / kW Rating:850 KW Prime Power / kVa Rating:1063 KVA / Rating Type: 3 Phase 10 Wire CONTINUOUS Rating / Voltages / Amps: -Low Connection125 /216 Volts / 2,841 Amps, -Low Connection230 Volts / 2,668 Amps, -High Connection460 Volts / 1,334 Amps / Frequency:60 Hz / Generator Speed (RPM):1,200
ADDITIONAL FEATURES
Control Module – The DSE7310 Auto Start Control Module provides true generator sensing (3-phases generator sensing),) accurate power measurement information (power monitoring: kW h, kV Ar, Kv Ah, kV Ar h), secure and simple of site monitoring (remote communications), configurable inputs/outputs (9/8), power save mode, configurable display languages, configurable event log (250), among other key benefits.
Remote communications – The package is equipped with a DSE890 DSE WebNet Gateway that allows remote communications and Overview displays. The Gateway device connects to the DSE7310 Auto Start Control Module by integral Ethernet connection or GPRS (GSM or 3G). This unit also includes GPS (satellite location) functionality and can be connected to multiple users simultaneously.
Fast Moving – The Genset Package is mounted in a 2000 Cheetah CH Chassis for fast moving. No crane is required for moving.
---
---
---
---
---