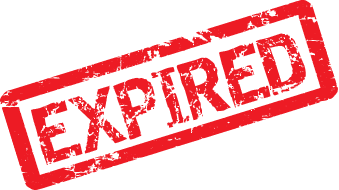 Equipment Summary
Price : Price on Request
Type : Equipment For Sale
Date : January 12, 2021
Make : AMC
Model : 1600HP
Year :
Condition : Surplus New
Warranty : No
Location : Texas
Description
Brand New AMC 1500-1600hp AC Drawworks! New and stored inside, available immediately! Manufactured in the U.S.A.!
WELDED STRUCTURAL STEEL FRAME SKID (DRAWWORKS CAN BE MOUNTED IN A LONG OR SHORT AXIS CONFIGURATION)
DIMENSIONS-15'-10"L X 11'-3"W X 7'-11"H. WEIGHT IS APPROX. = 58,000 LBS.
ALL HOUSING AND MAINTENANCE GUARDS WILL BE CONSTRUCTED FROM STAINLESS STEEL.
THREE (3) PIECE DRILL LINE MAIN DRUM WITH LEBUS WIRE ROPE SLEEVE, LEFT HAND GROOVE UNDER WOUND LEFT
HAND ENTRY 53-5/8" X 30-1/2" DIAMETER DRUM.
LEBUS GROOVING FOR 1-3/8" DRILL LINE
DRAWWORKS DUTY SINGLE SPEED TRANSMISSION WITH FORCED OIL LUBRICATION
HYDRAULIC EMERGENCY STOP DISC BRAKE ASSEMBLY WITH MANUAL
BRAKE AND MANUAL CONTROLLED LOWERING
EMERGENCY STOP DISC BRAKE COMES WITH REMOTE INPUT/OUTPUT FOR CONTROL AND MONITORING OF DRAWWORKS
OPERATION PARAMETERS
SELF-CONTAINED OIL COOLING SYSTEM FOR TRANSMISSION AND DRUM SHAFT BEARING ASSEMBLY
DRUM SHAFT SUPPORT BEARING IS SUPPORT FORCED OIL LUBRICATION AND MAINTENANCE FREE
OIL COOLING SYSTEM PUMP
AC ELECTRIC MOTOR DRIVE ARRANGEMENT WITH ONE (1) NEW AC TRACTION MOTOR. THE MOTOR IS RATED FOR 1500
HP CONTINUOUS DUTY AND 1830 HP DRAWWORKS D TY. THE MOTOR WILL INCLUDE A 20 HP BLOWER WITH
JUNCTION BOX.
Click on any of the following documents to review further data, you will need adobe acrobat reader to view these:
Please Message below if you are interested. This is a Brand New AC Drawworks, unused, Stored inside, and ready to go, this is a Major Discount vs buying new from the manufacture and waiting on build times. Save Money, Get it New, Get it Now, Save a Ton!
---
---
---
---
---